Greetings all
I posted this grouping over on the WAF site, one German fellow in particular was implying the swords on this award were fake and a later add on. I totally disagree and took detailed photos and also took the piece to a manufacturing Jeweller who advised the swords were die struck and integral to the piece and not soldered on.
I accept it is not an awarded cross but a later private purchase.
It has a tiny maltese cross stamped on the ring, the jeweller spotted this under a 20x magnification.
He also gently cleaned the cross (see last image) as the sword handles had discoloured. It was cleaned via an electrical bath system that they use instead of abrassive mehtods.
The grouping is an indirect vet purhase
I would appreciate an opinion from members of this Forum.
cheers
Mike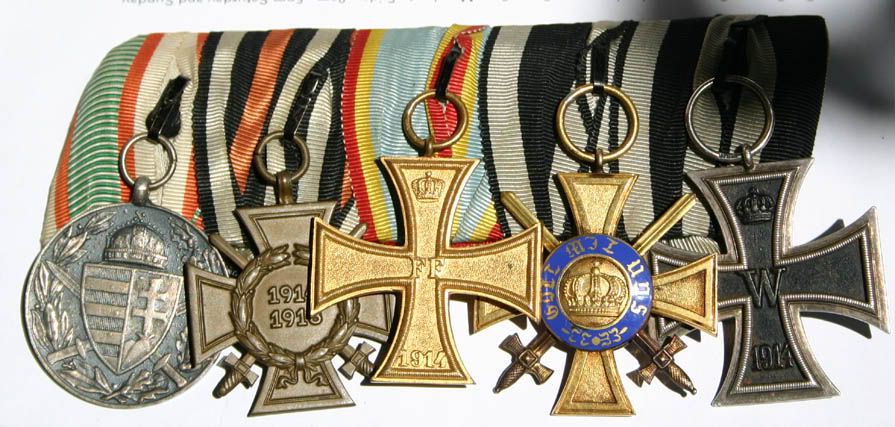 [/img]