I can't remember if I posted this or not, but this might be a good place to re-post this if I have.
Picked this up at a flea market many years ago. It had been sawed in half as a decorator piece. Using silver solder, I put it back together, re-lined it and gave it a new horse hair plume.
As found: (this was two mirror-image halves)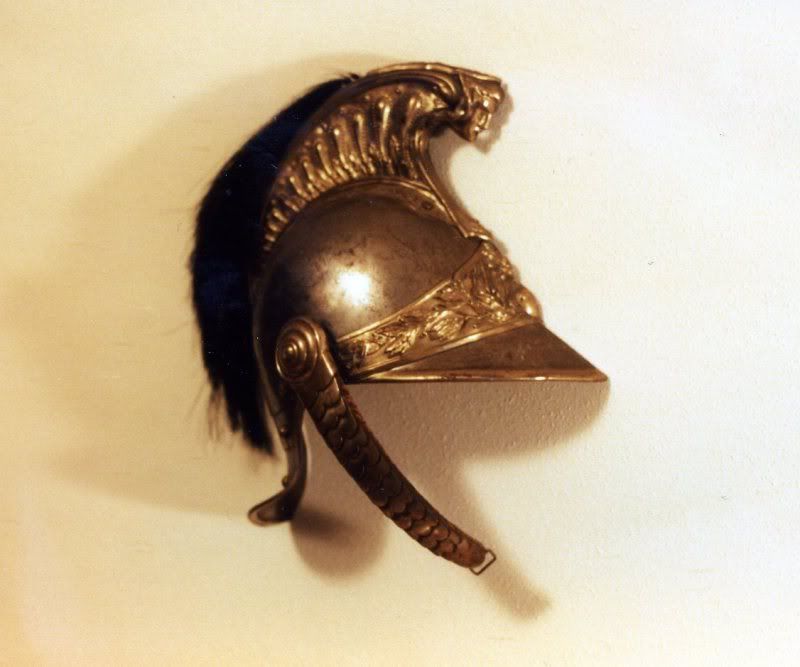 Taken apart, ready to restore. The comb had to be un-soldered before silver soldering, so it didn't all fall apart during the heating of the metal. It was then re-soldered using the solder that was already there... I don't recall adding any.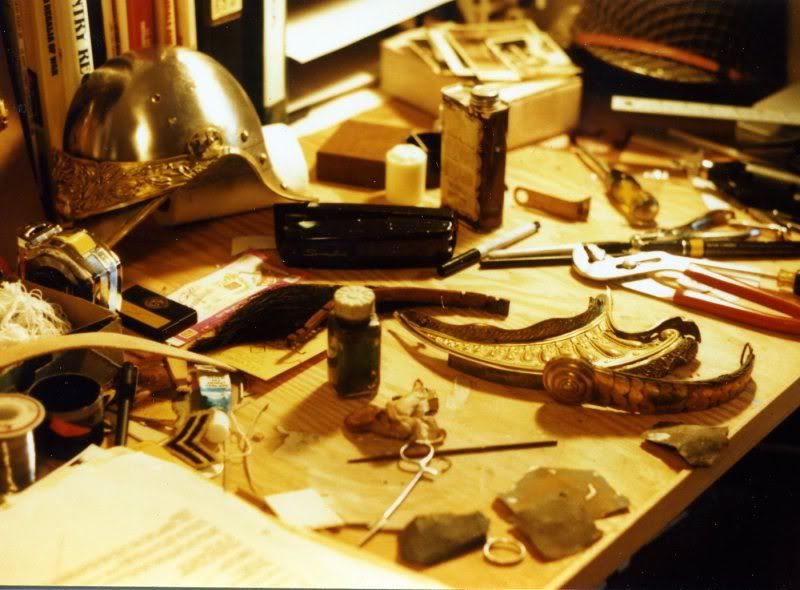 On display. It's difficult to see the horse hair, but it was replaced to about 12 inches under the cape of the helmet. If I can find a photo of it (so it can be seen) I'll post it.
A close-up so you can see the seam. The steel helmet and brass are both soldered separately then assembled.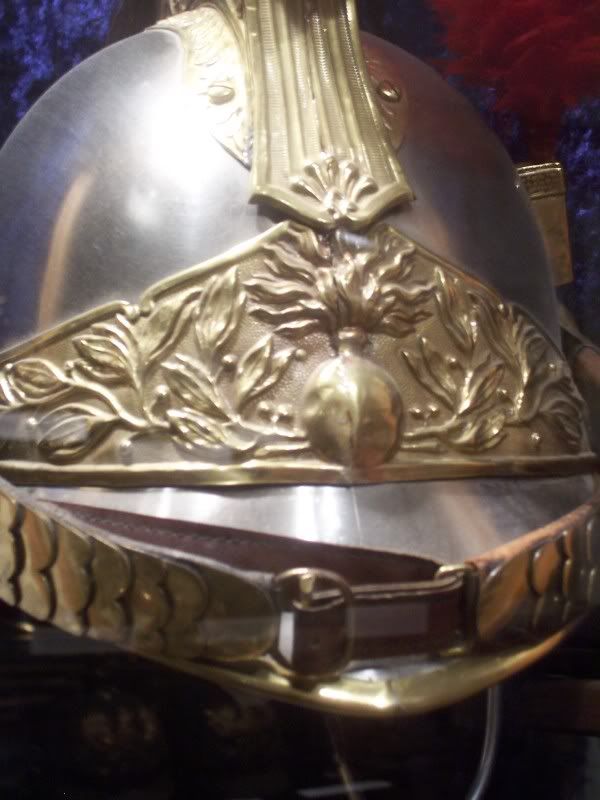 Ron