Moderator

Posts: 1650
Joined: Tue Sep 06, 2005 5:30 pm
This is becoming depressing because this is happening so often. My prayers and wishes to our friends in France after today's attack.
---
Special Ranks Member

Posts: 1304
Joined: Sun Apr 08, 2012 12:10 pm
Location: flandria nostra
So are our toughts!
Should have been there, but the car broke down( again!!) and we got home yesterday....
Always looking for Belgian Congo stuff!
http://virtueel-museum-antwerpen.webnode.be/
" onclick="window.open(this.href);return false;
cheers
|<ris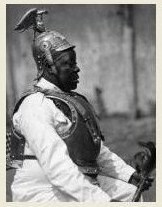 ---
I know I am late in posting but yes prayers to all our European members and their respective peoples. Hopefully, isis is in it's death throws as it's caliphate grows smaller. The snake tries to spit it's venom before it dies.
Remember, Pillage first THEN Burn ...
---