Moderator: b.loree
Sorry about including a repro item but it's been very tough to find an orignal one.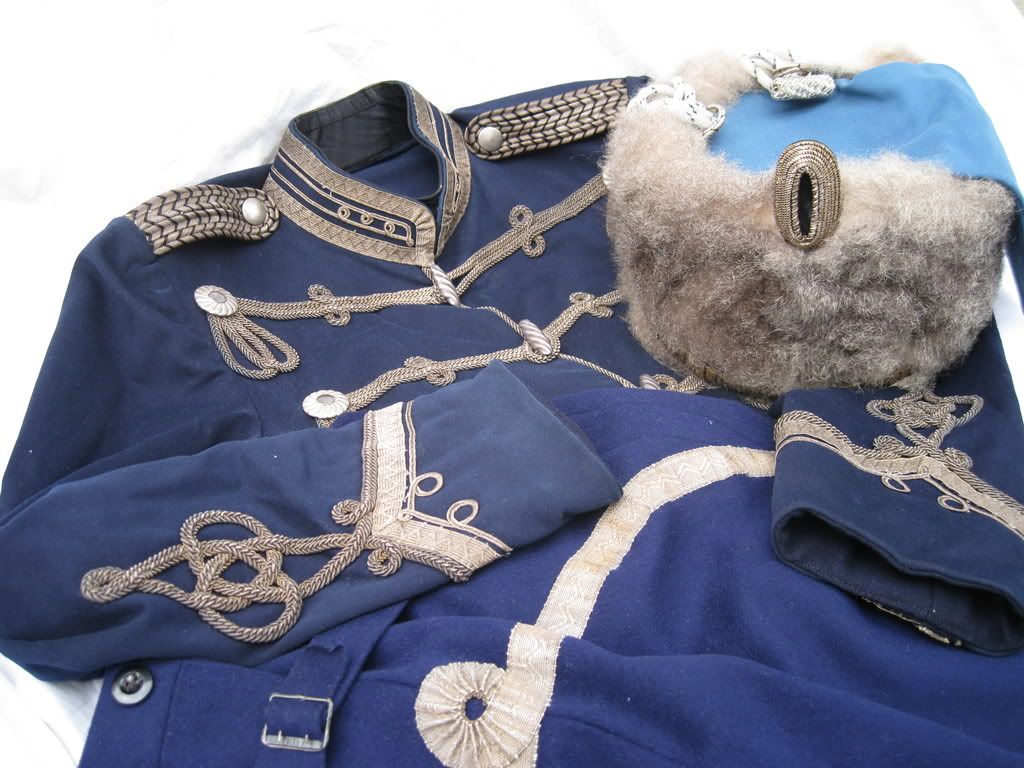 ---
---
Posts: 4
Joined: Mon Sep 08, 2008 7:03 pm
Sir, Is the uniform repro or orginial ?. If repro where did you get it and does anyone make repro Hussar uniforms either parade or field type ?.
thanks,
Richard Houf
---
---
---
Posts: 31
Joined: Tue Jun 01, 2010 9:45 am
Location: Germany,Munich
But the Attila is from an officier and the boots are Eigentums Boot from an NCO ......Officiers boots are metall on the top ..
Rasch mit dem Pferde, hart mit dem Schwerte,
im Sattel feste, beim Becher der Beste,
den Frauen hold, treu wie Gold,
Mut in Gefahr, das ist ein Husar

SUUM CUIQUE
---
---
Elite Member

Posts: 3525
Joined: Tue Feb 27, 2007 2:47 pm
Location: Wisconsin
Very nice! I can understand purchasing a repro, I did that with a 6th Kuerassier, just to fill my own desire to look at something similar (but not quite right) until I found an original. Your Pelzmutze looks much nicer than the repro Kuerassierhelm I purchased.
Ron
I really do need to know more about this....
---