Stumbled across an article about this helmet, which is said to have been worn by the first German soldier shot and killed by a British soldier in the First World War:
This is a Kürassier helmet, if I'm not mistaken? The story is the German cavalryman was an officer, but I don't believe this is an officer's helmet.
A couple of links:
Michael Sambrook, 49, from Essex, uncovered his relative's unique place in history after randomly spotting a sign advertising a regimental museum while on holiday in Cornwall.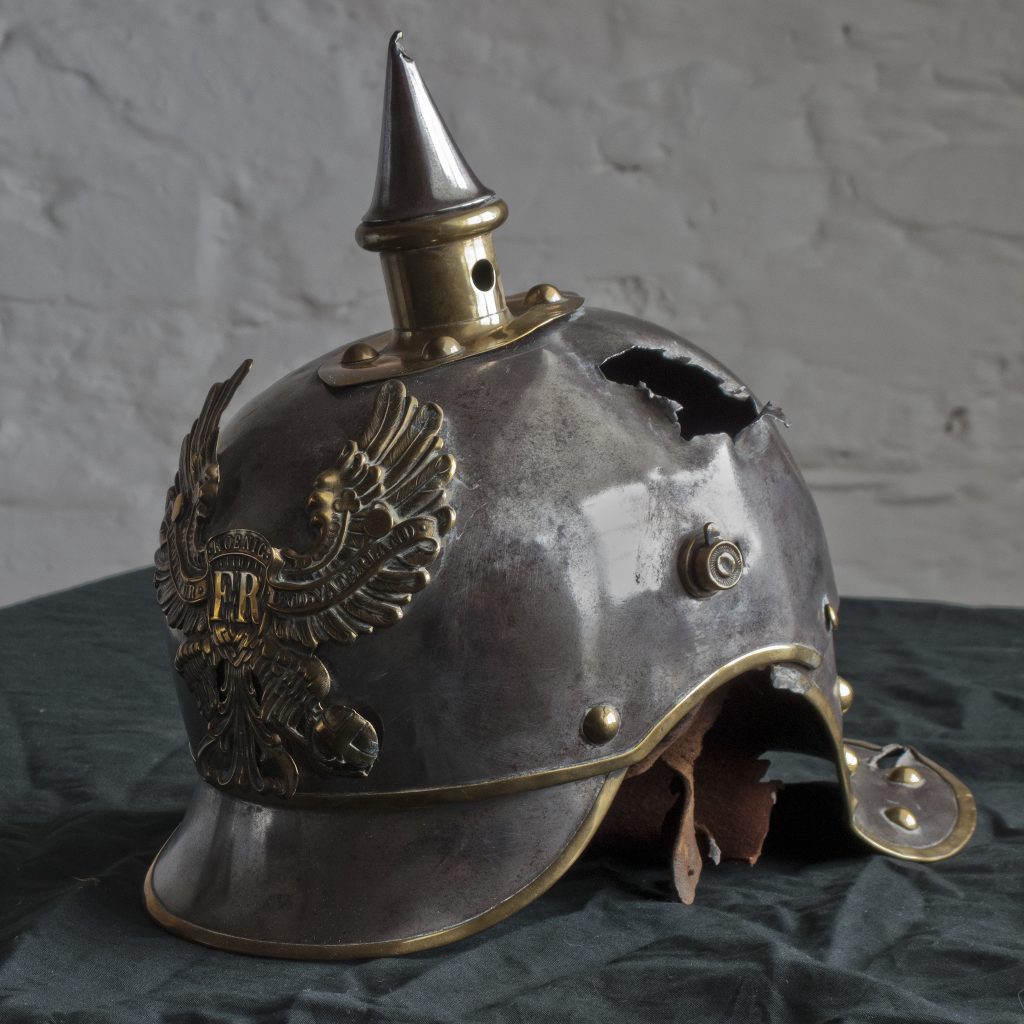 One of the highlight pieces in the museum's collection is a German Pickelhaube helmet punctured with a large bullet hole. A seemingly ordinary piece of war memorabilia perhaps, that is until you realise that this bullet hole is thought to be the very first shot fired by British Infantry in the...

bodminkeep.org
I'd be interested in what the group thinks about this.