Another early Leib-Gendarmerie helmet?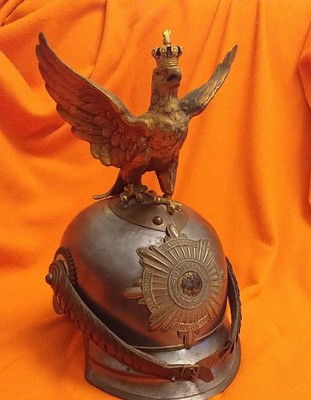 Entdecken Sie Helm der Leibgendarmerie 1.mod. 1867 mit goldfarbenden Paradeadler in der großen Auswahl bei eBay. Kostenlose Lieferung für viele Artikel!
Compare to:
Hello, Can you help me identify this model 1867 cuirassier helmet? What is curious is that it is equipped with a plate of the Guard of a leib-Gendarmerie eagle. However, this configuration is not known. We see that the modification is old. The Leib-Gendarmerie helmet that we know is the 1889...
Either these are original (and we just don't know much about them) or someone went to tremendous expense to fake them. But if so, you got to wonder why and how.