Since Adler shared his bunker, this is what we call our 'hobby room'.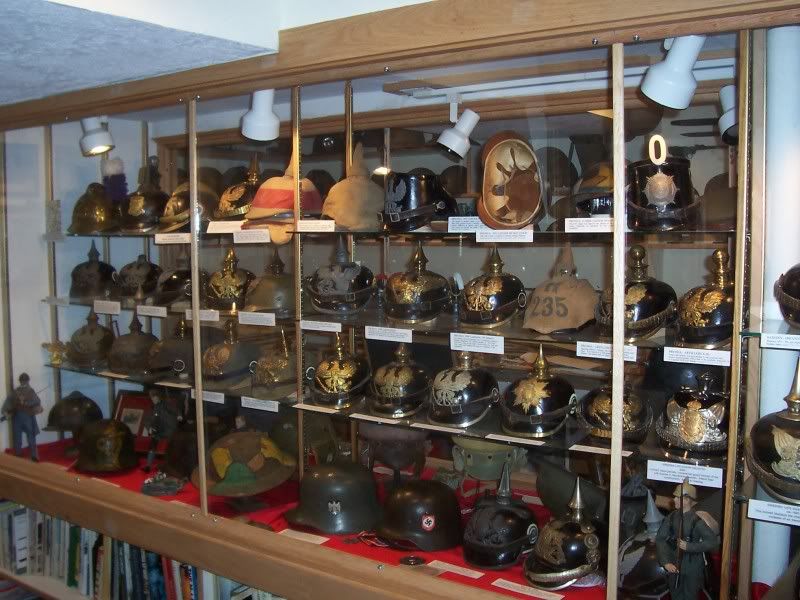 This is the main display case. I lucked out in that ALL of the glass shelving was free from a store going out of business.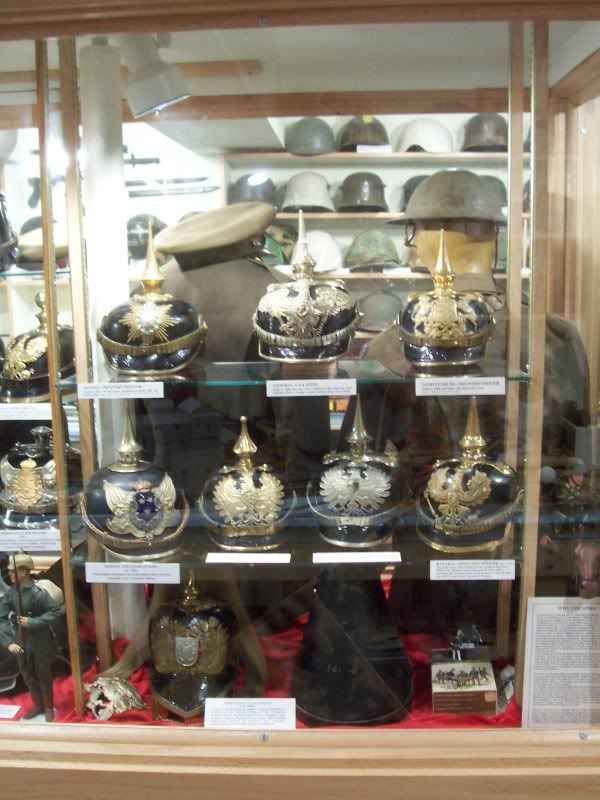 Some officer's and other helmets.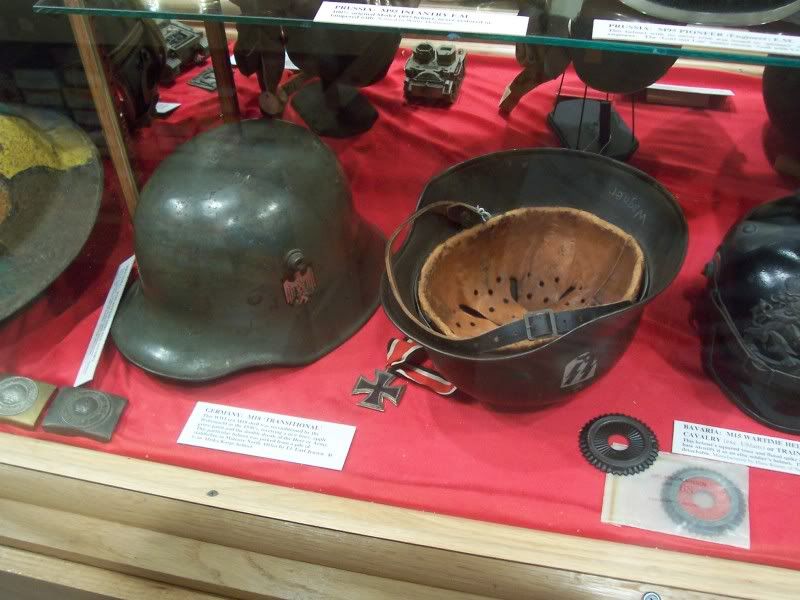 A couple of steel helmets. The M18 was taken in North Africa by a friend's father and the SS at Niemagen.

A separate case has my GdK a Kurassier M15 and a French Chausseir that was cut in half... I spent a couple of months restoring it.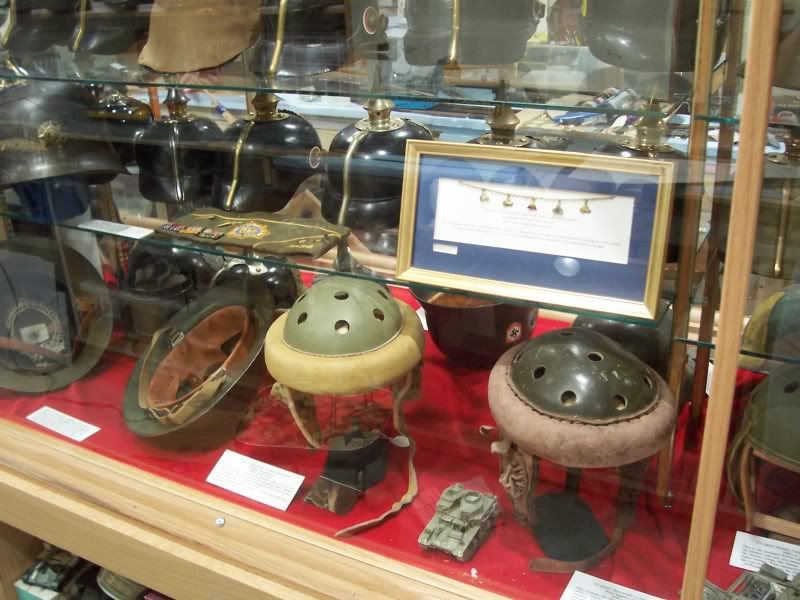 The other side of the display case has tanker helmets such as these two US Infantry Tanker helmets, one by Rawlings, the dark green one on the right is one of two remaining Sears Saddlery manufactured infantry tanker helmets known to exist.
Ron