I have been looking at this helmet for about ten days now. It has been re-listed on Ebay at least once.
I am very interested, but I would like other opinions.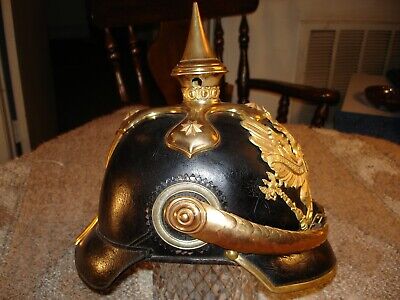 It is advertised as Infantry, but I believe that it is Train because of the curved chinscales. The spike does not unscrew; not uncommon unless it was marked to a unit that rated a Haarbusch. It has a leather Kokarde, also common on 1860's.
What do you think?
John