The side leather strips do look a bit raggedy .
I don't think that this would pass the mustard in any German quarter master but they do look like they have been there a while
Possibly remnants of a leather skull ?
What do you all think ?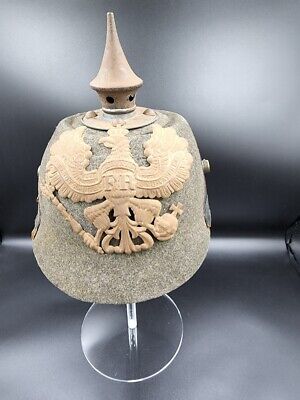 Wappen is secured to the felt body via leather wedges. The ear leather is supposed to give support to the felt body but this ear leather is just a thin piece of black leather sewn over the fur body.