Some of my latest finds are these two.
I ussualy stick to cloth headgear but as a collector of Belgian ww1 militaria
you can't go without a M15 Adrian.
I'm not an expert on Adrian helmets, but I liked the color on this one(looks original to me),
so I couldn't resist...
Sadly there's no liner and a damaged chinstrap, but that makes it a little cheaper.
Seems like there is a name written in it, but I can't read it.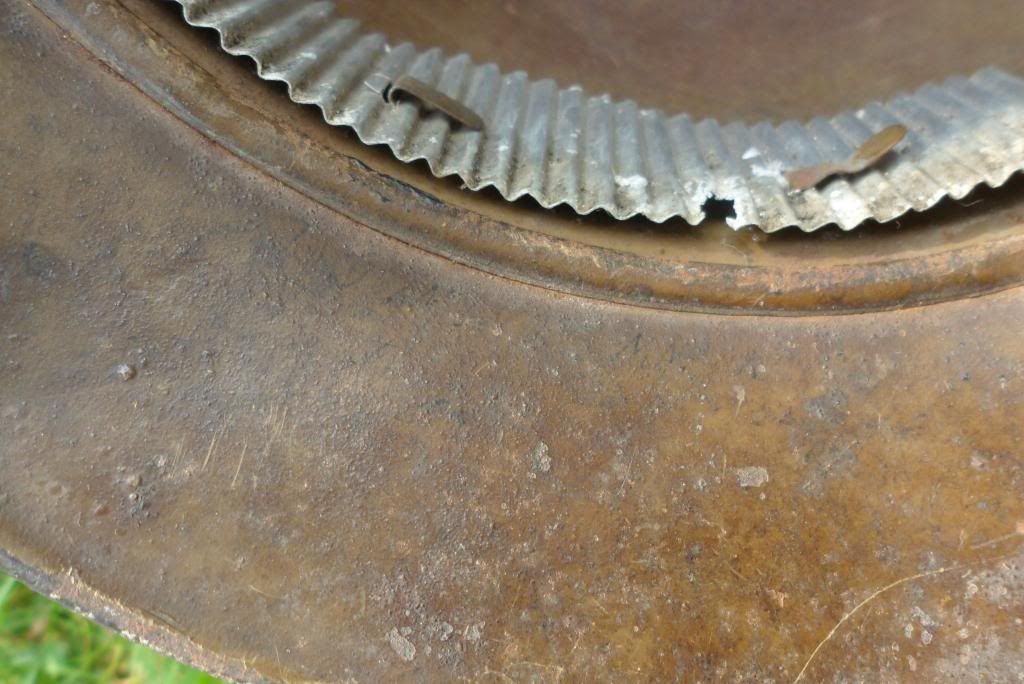 And then my prized possesion, a belgian shako 11th line regiment.
I'm not sure but i think it's a M1893.
It's not in great condition but these are hard to find, so I had to have it.
Another thing is that this regiment took part in a battle in 1914 that took place about 10 miles from where I live.
It came from an attic and by the amount of dust on it, it had been there for a while.
The top has been damaged and torn and then there's the colour...
These shako's should be dark blue, but this one has more of a dark green colour.
Question is, has the blue faded because of sunlight or time, or is something else wrong with it?
Any tips or tricks how to preserve this for the are more then welcome;
I don't want it to deteriorate any further.