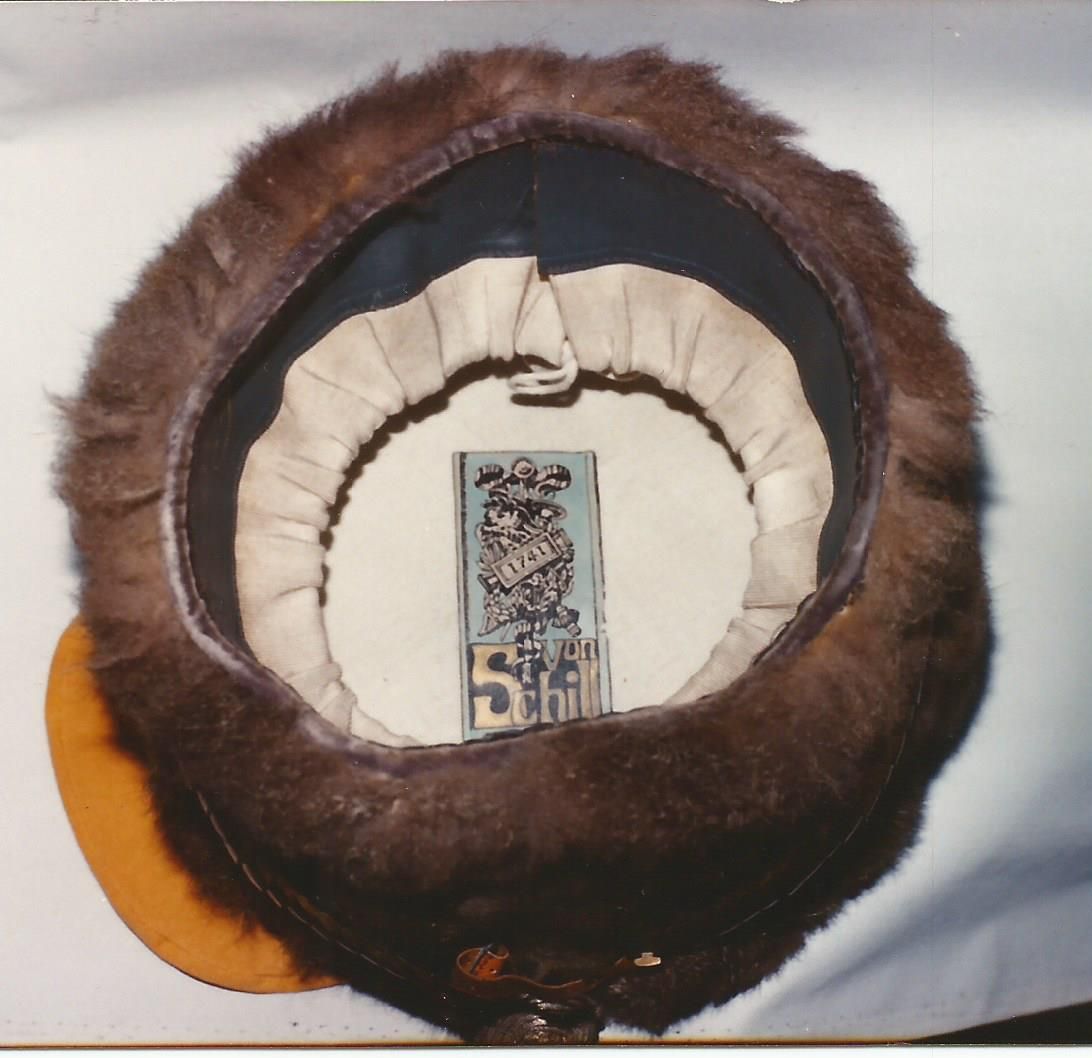 Brian ;
H R 4 von Schill officer that I owned in the past .
This pretty much shows you what the inside of an H R officer looks like .
Sometimes the leather band is scalloped where it meets the silk liner
also the leather band is often of other color leather .
However , I have never seen another label like that on the top
inside of the silk . This was from the Jacques Pries collection
and it was choice .
Steve