Not a lot to offer here . G R 6 has been difficult
for to find .Raised in 1772 and Garrison at Posen
( maybe why it is so hard to find items from this regiment )
part of the V A K
Grenadier Regiment 6 can be traced back to Fusilier Regt 52
of the Army of Frederick the Great 1772 to 1807
Here is an enlisted helmet that I bought on EBay .
Condition is not great , but it is marked to G R 6
most all of one hook on scale chin strap but the other is missing .
Also no liner in the helmet . Never can figure out how this happens ?
For me marked e m helmets to the Grenadiers are hard to find .
I am still looking for G R 3 ; G R 5 ; G R 10 & G R 11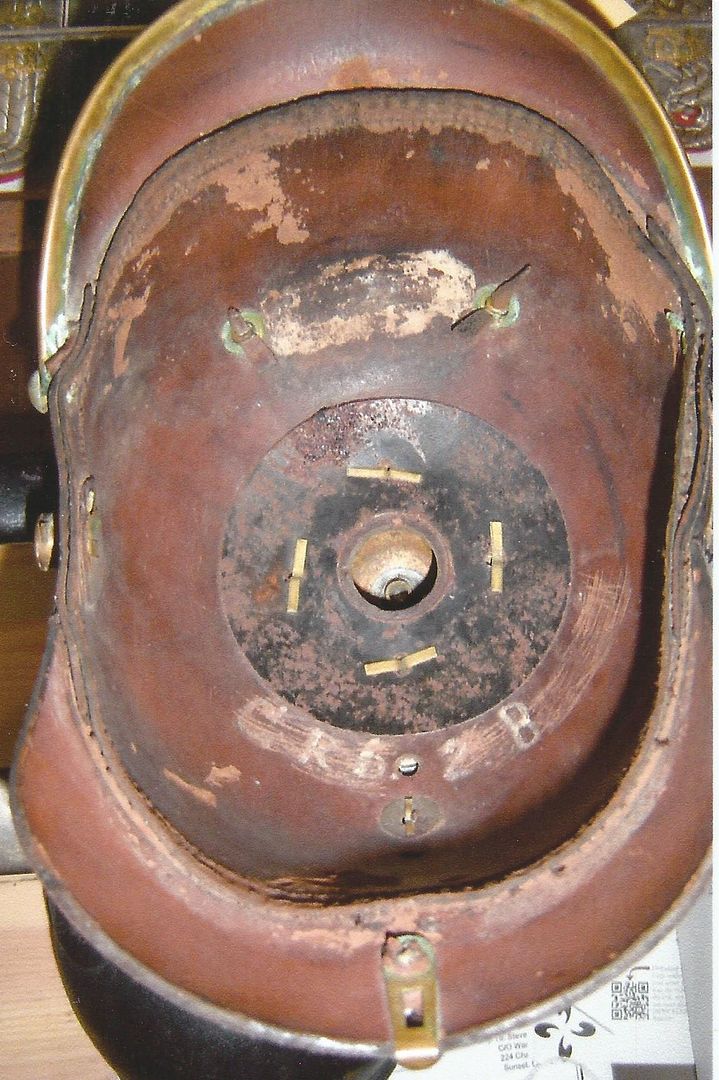 It looks like the mans name tag may have been between the holes for the front plate
if so it is gone . I have left the helmet "as is "
G R 6 enlisted Waffenrock . I am happy to have this one . It is one of only 3 enlisted
Grenadiers that I have been able to find . G R 6 Officers Waffenrock is one of the
three still needed for the collection . G R 6 must have the white piping on the cuffs
otherwise ( less the epaulettes ) it is just like G R 11 officer that has red piping on the cuffs .
I do have a pair of G R 6 epaulettes if I could find a Waffenrock for them.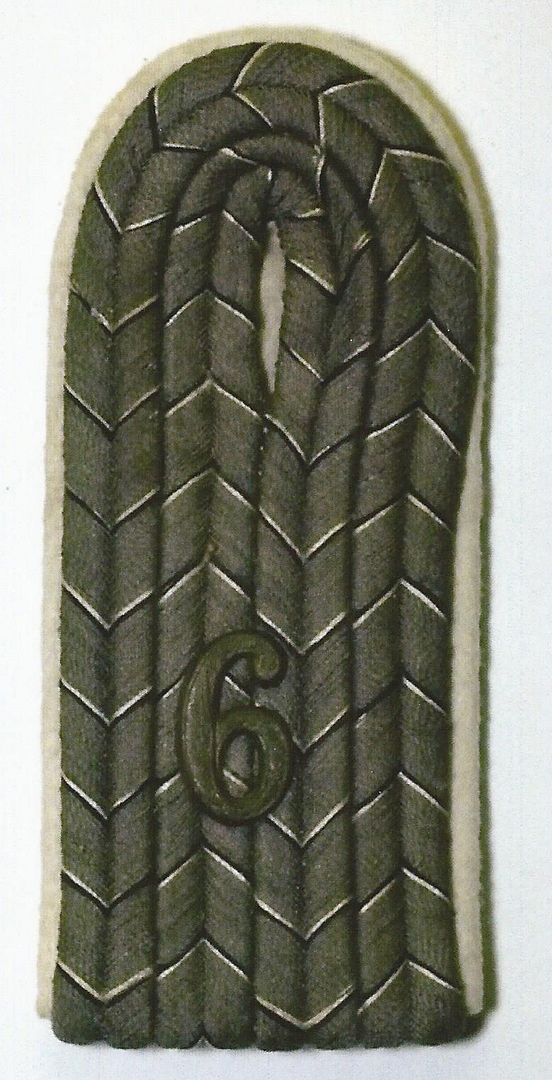 Officers shoulder strap . The pre-war underlay color for G R 6 was yellow ,
as the war developed most all Infantry regiments when to white underlay .
A few elite regiments were allowed to keep their old underlay , thus
they had 2 underlays or what I call two rows of piping .
The e m strap is not the greatest , but it is an example .
Steve