Don't know what it is with this helmets, but I think most of them must have been in Antwerp at one time...
I remember seeing hunderds of them on shelfs at a well know theatre prop buisiness here in Antwerp.
I do regret I never took a picture.
That buisiness, called Bayens, moved a few decenia outside Antwerp, and lots of the stock of original military items where sold by the auction house Heritage Europe, over several auction's.
Anyway back in the old days, when I was young, one was sold at the same time with a GdC mod 1862 at a local auction house.
Nothing to do with the previous story!
As I spended all my money (250 euro or 10.000bf , yes a bargain!) on the GdC, my father proposed to buy the British helmet also going for 10.000bf.
Here is a pic of both helmets in my late '70 ties collection.
But when I sold the entire collection, when married and buying a house, my father didn't liked it I also sold the British Royal Dragoon....
So here it is back, but it needs some attention.
And I was hopping some of you could help me find the parts I need.
All ready saw I could complete it with copy parts;
Household Cavalry Helmets - REPROMILITARIA | REPROMILITARIA
But I would prefere originals.
Comes the pictures.
Here in my messy bunker...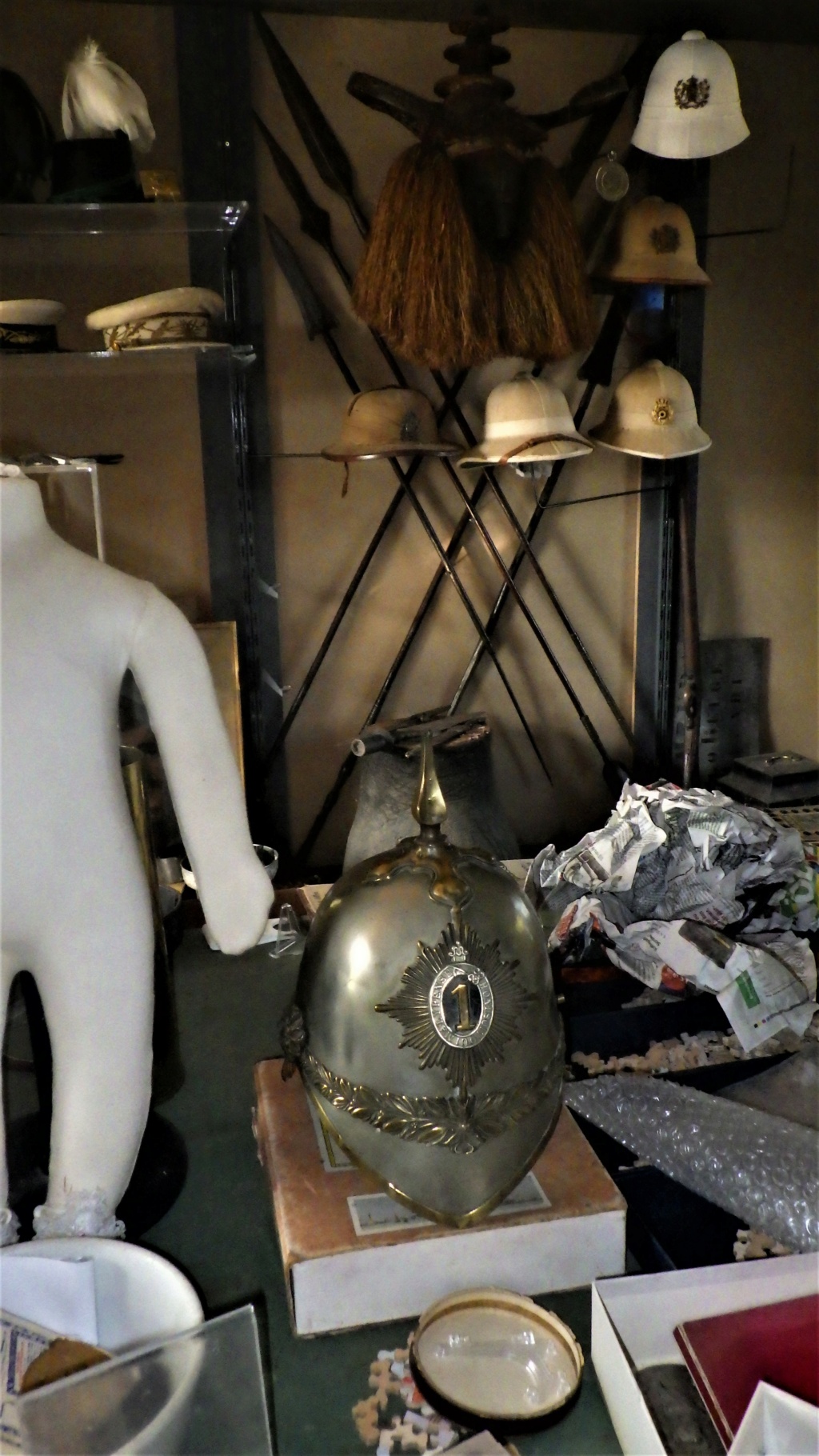 And on the photo studio for a better view;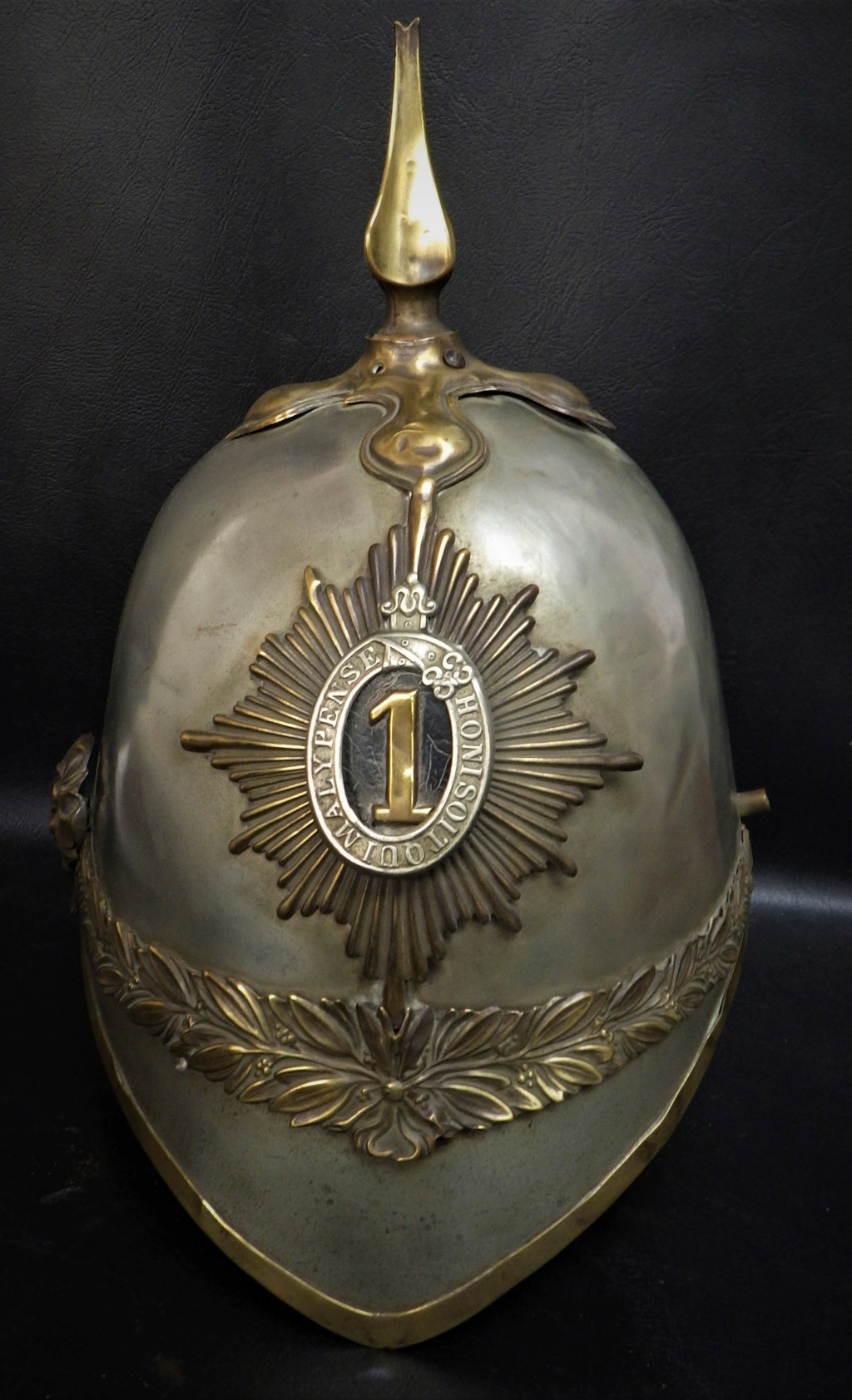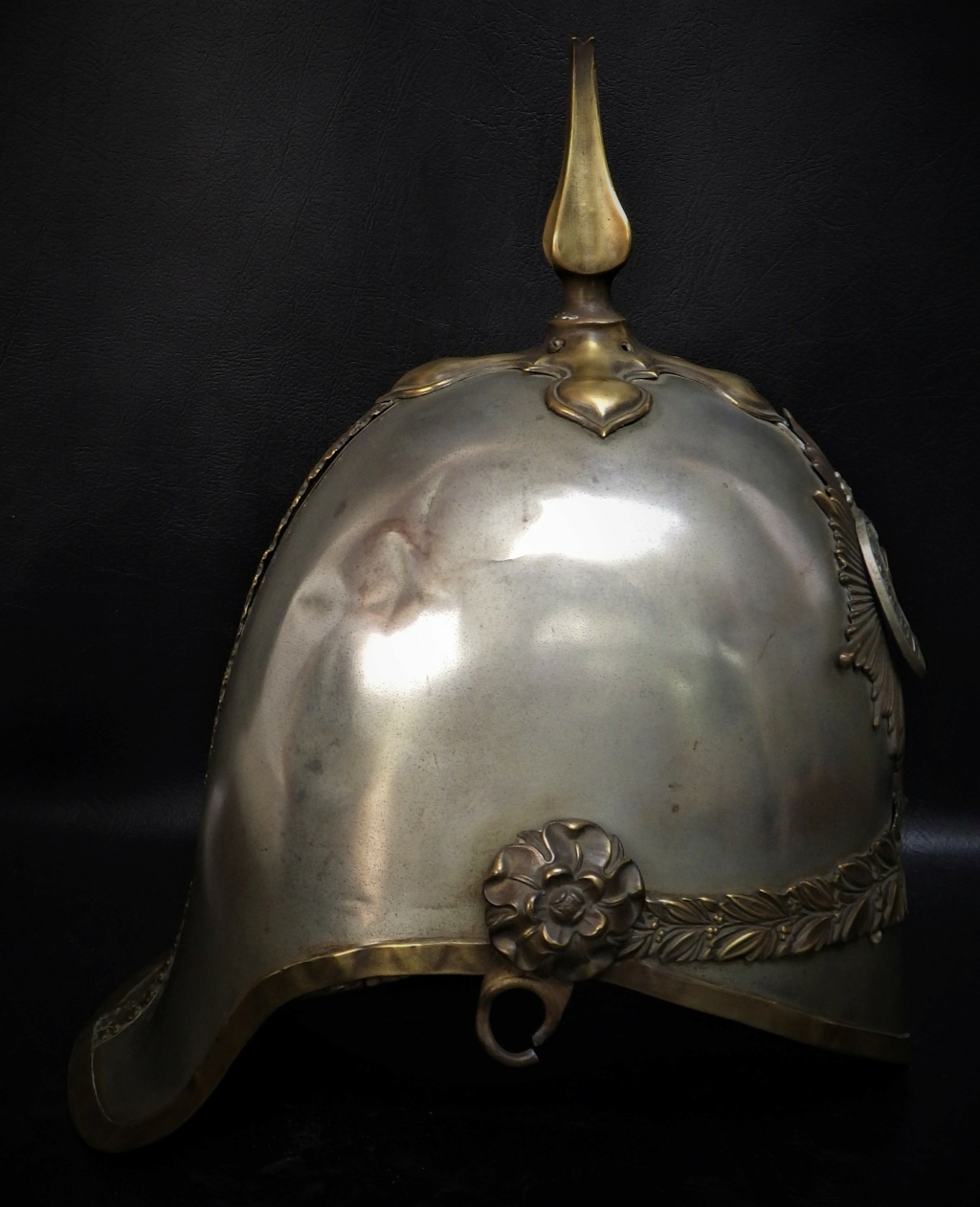 So what I need is a bush and the chinstrap with one attache (rose chaped).
About the polaroid pic again; it is funny to see how most items I used to own, get replaced into the new collection.