I will start Grenadier Regiment 5
The regiment was raised in 1689
Garrison city was Danzig in East Prussia
they were part of the XVII A K
Konig Friedrich I
The special collar and cuffs were given
to the regiment 16.6. 1913
If I understand what Jan K. Kube wrote
these collar and cuffs were patterned
after the old Regt von Diericke No. 16
( Glenn if you read this please check me )
The cypher was given to the shoulder straps
and epaulettes 27.1. 1889
The helmet plate was changed to the "new "
wide winged Grenadier eagle 16.6. 1913
Here is a very rare officers Waffenrock for G R 5
due to fact they only received the special collar
and cuffs 16.6. 1913 , the blue pre-war
could have been worn for a short time .
This tunic has no bridle loops for the
epaulettes . It is display with the shoulder straps .
Just a guess is that it was so an issue
maybe they would no longer wear the epaulettes ?
collar and cuff detail
a small moth on the blue piping of the cuff
Blue piping is correct for G R 5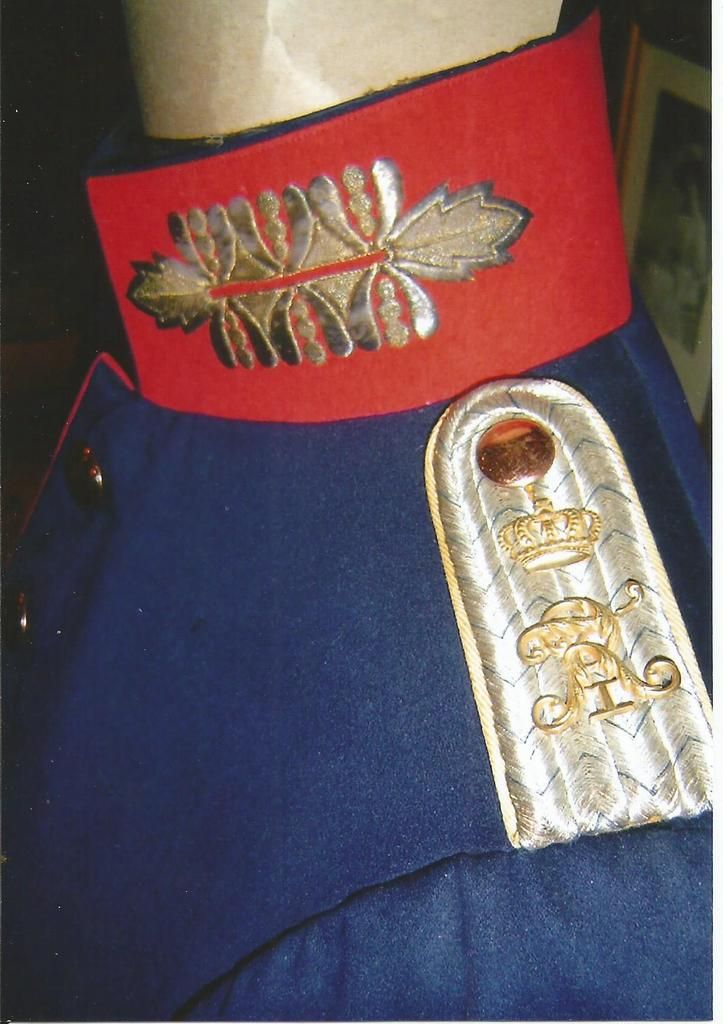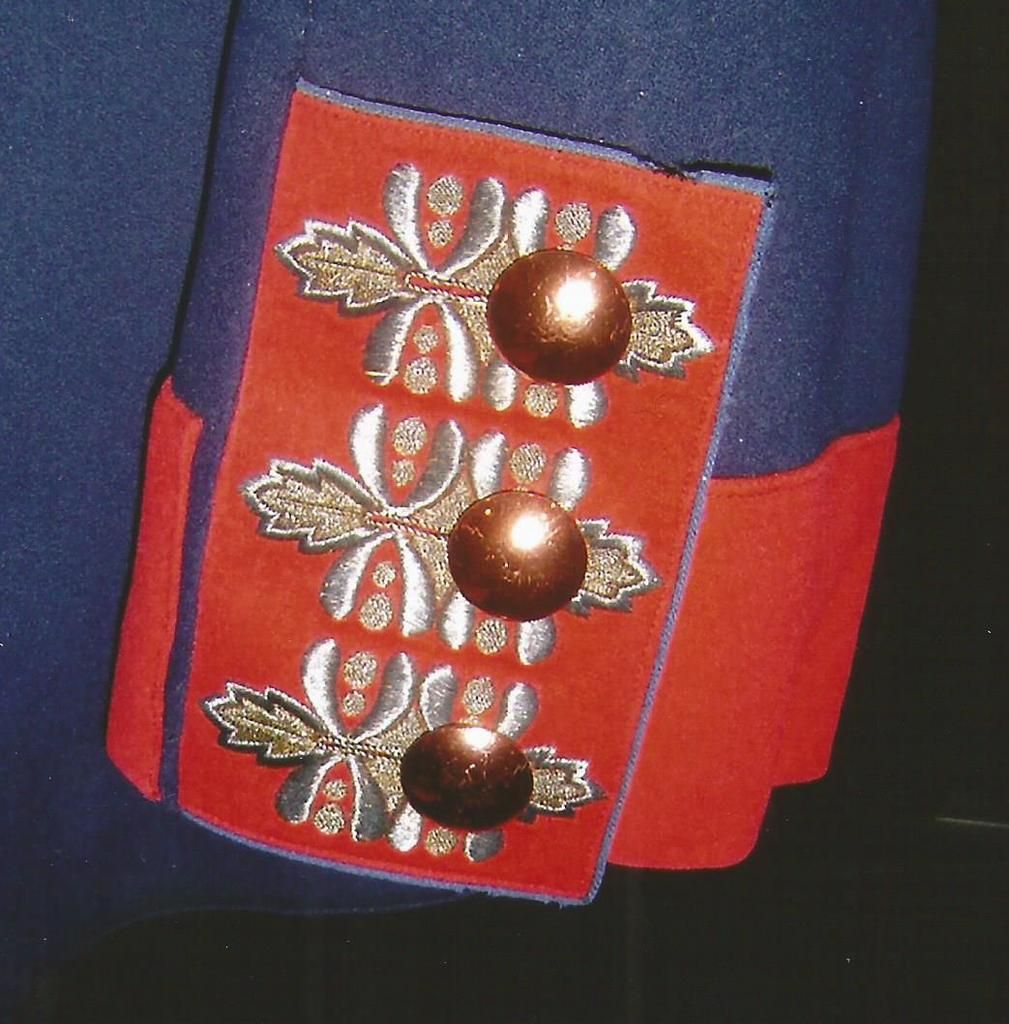 A nice late issue Grenadier officers helmet .
I have no way of knowing which regiment
could be from any of 7 regiments that did
not have a special helmet .
But since it is a late issue , it makes a
nice display with G R 5 .
Steve