Not really WWI but still a nice piece of modern German history IMHO...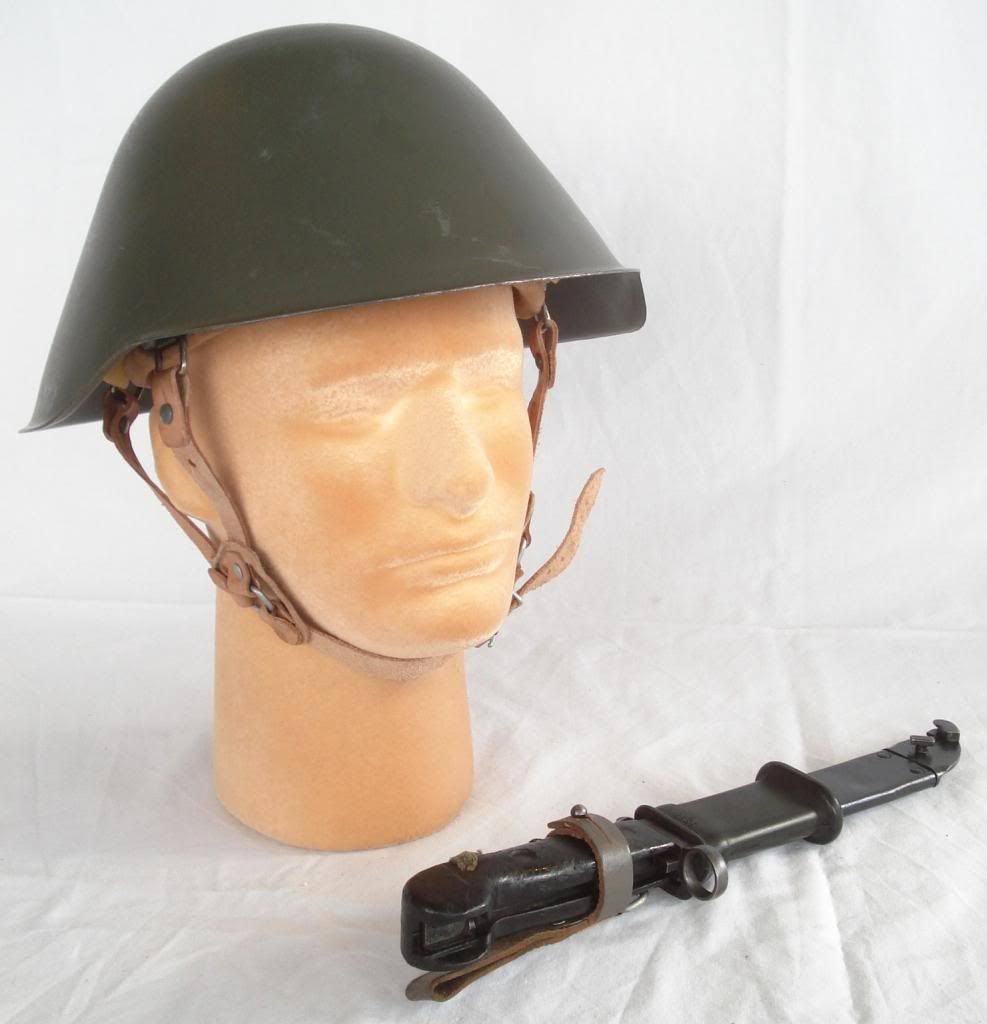 I bought this one not too long ago from Larry & Terri.
FROM THE INTERNET:
The East German M1956 helmet was originally designed in 1942 as a replacement for the M1935/M1940 model Stahlhelms. A total of 4 prototypes were designed, which were named A, B, BII, and C. The latter 3 prototype helmets represented major changes from the M35/40/42 design. After initial testing, models B and BII were approved for further field research. Orders were placed with the Eisen und Huettenwerke for production of approximately 100
helmets. They were named the Thale/Harz helmets after their designers. The helmets were then sent to the Doeblitz Infantry School outside of Berlin, where they were then put through field testing with infantry units at the school. The new helmets proved to be acceptable design at this stage. The new helmet was also found to be superior in ballistics to any helmet then made.
When Hitler was presented with the final results of the B and BII research program in the autumn of 1944 for his approval of one or the other. The new helmet was to be designated the M45. Hitler rejected both helmets on the basis that the current M42 helmet best exemplified the image of the German soldier. The project therefore never progressed until Germany was divided after the war and the requirement for a new German helmet for the DDR's Volkspolizei and the Nationale Volksarmee (NVA or National People's Army) arose, it being realized that the re-introduction of the traditional Stahlhelm would not have been tolerated by the Soviet Union. The 1942 design was likely chosen because it was the most similar of all German designs to the most recognizable Soviet helmets, in particular the iconic SSh-40 design. Indeed, the M56 was similar enough in appearance to the SSh-40 that some Westerners failed to realize its German origins altogether and assumed the East Germans had adopted a Soviet design.
The M56 helmet came in three basic versions: Mod 1 or I/56, Mod 2 or I/57, and Mod 3 or I/71, and was widely sold (or given) to Third World armies.
BASED ON
COMBAT HELMETS OF THE WORLD
by Peter Suciu:
This is the East German
Model 1956/70
Steel Helmet: This final version of the Model 1956 helmet was updated in 1970 and featured a redesigned liner system with no external rivets.
Here's more photos: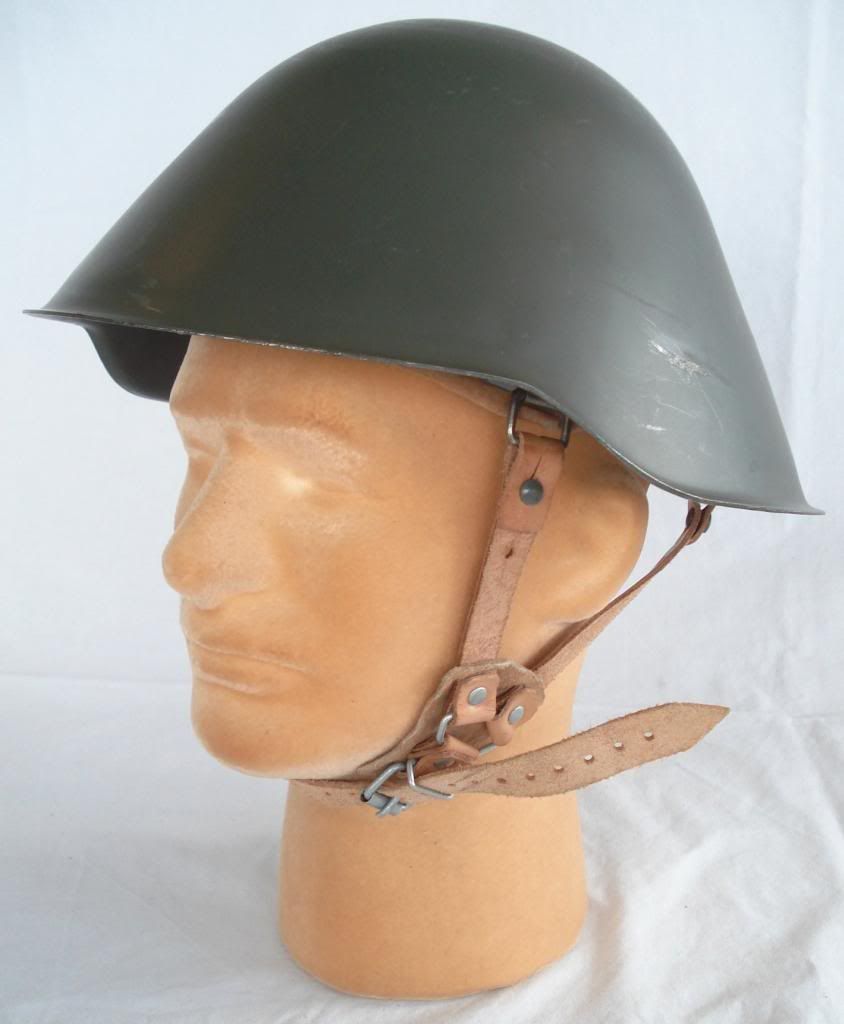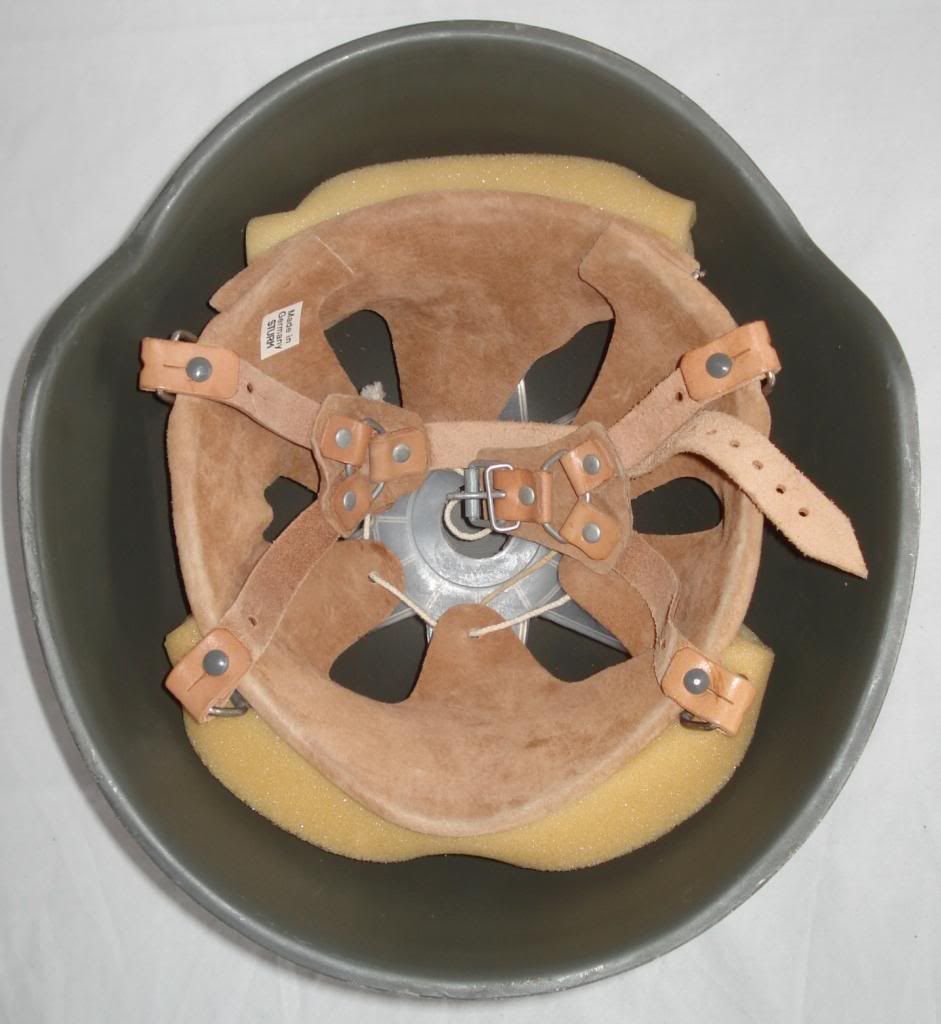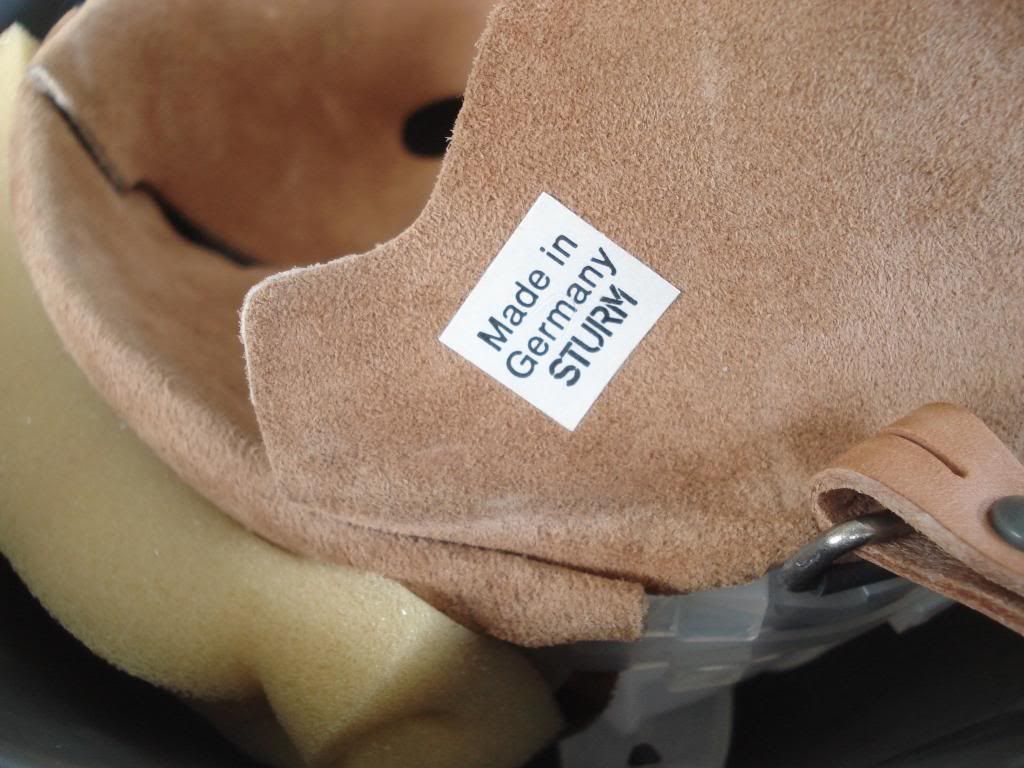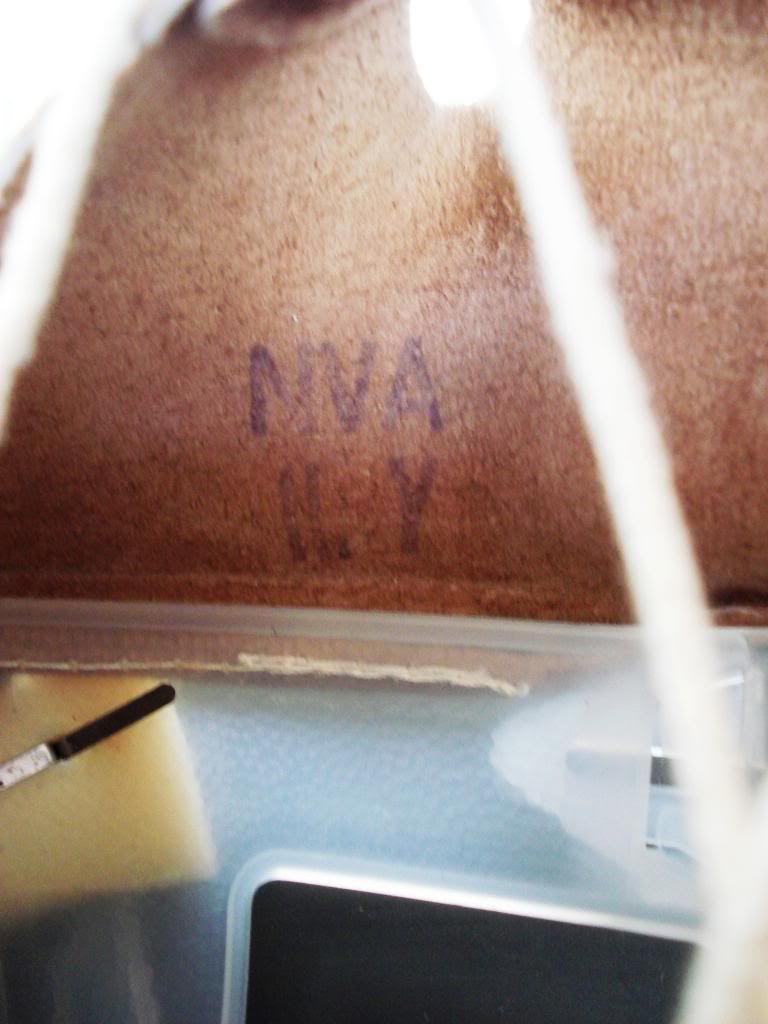 And a couple of family shots with 3 generations of Stahlhelme: