Although my encounters with 'spiked helmets' were few and far between as a youngster, there was an advertisement shown in Volume 13 of the American Heritage Illustrated History of the United States, which my dad bought. Aside from a great cover photo of Douglas Campbell in a N-28 preparing to be less than chivalrous to a crew of a German Rumpler scout, there were so many great photos of paintings and such that I read it again and again.
One ad, the artwork of which is obviously JC Leyendecker's, made me want to be able to 'examine' my own Pickelhaube, just as the very cool man in the illustration was.
First, thanks to Photoshop, I can show you (roughly and quickly) how I remember the ad: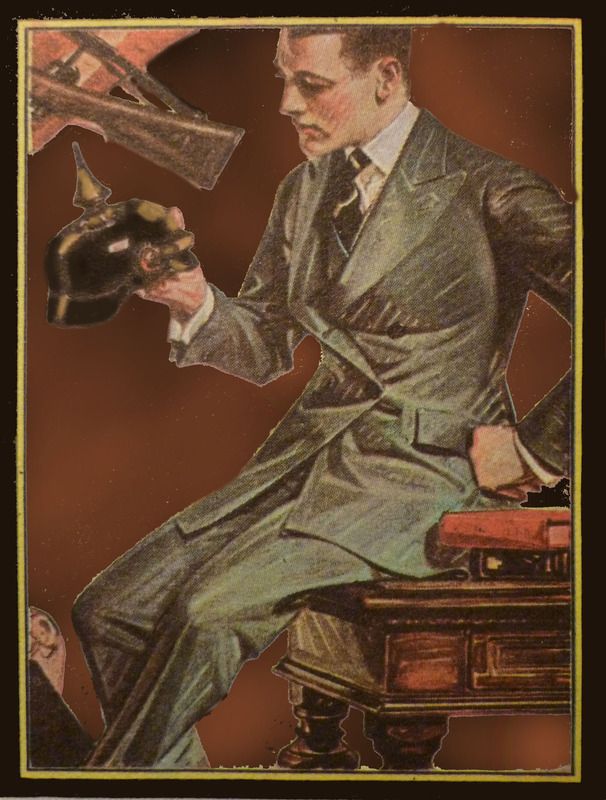 Now, this is what it actually looked like: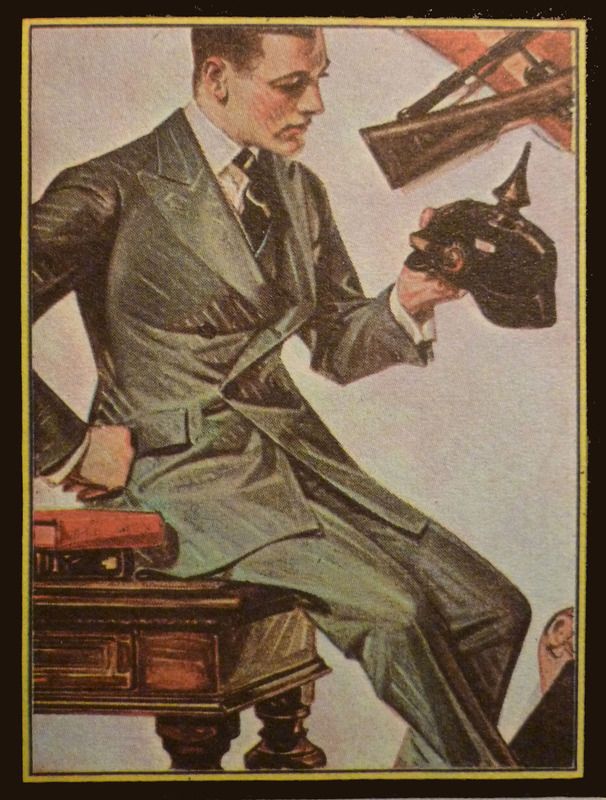 Either way, although I'd already liked the look of spiked helmets, Spad fighters, tanks, helmets, women, etc. this is the ad that really got me thinking about someday having 'just one'.
I also wonder if this 'image reversal' in my memory is also part of my dyslexia? It happens with printed images, but not with actual objects. For example, I don't remember the M3A3 Stuart I played in as a boy 'in reverse'. Quite the opposite.
Ron