Moderator: b.loree
---
Some of these will be on sale. Contact me
---
Moderator

Posts: 3600
Joined: Thu Sep 08, 2005 4:14 pm
Location: U.S.A.
Very nice collection!

James
J.LeBrasseur
---
Nice Helmets, thank you for sharing
Best wishes, Sandy
---
Special Ranks Member

Posts: 1607
Joined: Sun Apr 08, 2012 12:10 pm
Location: flandria nostra
Nice indeed.
Always looking for Belgian Congo stuff!
http://virtueel-museum-antwerpen.webnode.be/
" onclick="window.open(this.href);return false;
cheers
|<ris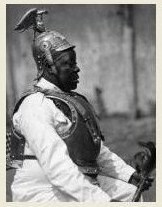 ---
Great collection Heerrich.
It must be a Bavarian. They always smell the worst!
---