Gentlemen, as you can see, I've been struggling with colonial headgear lately
Here's another question for you:
How can one tell if a Shako is really Seebataillon and not something else more 'regular' in the absence of markings like for officer models or in my case, NCO ones?
Here's a photo for you. The inside has a sweatband and a liner pretty much like on officer models and no markings: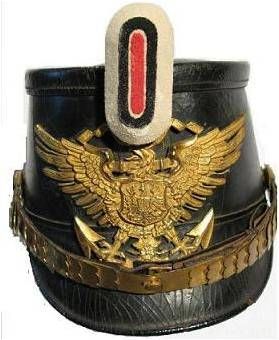 What about that
Reichs Feldzeichen
, is it an NCO's too?