Moderator: Gustaf
Konigs Ulanen Regt (1. Hannoversches) Nr. 13 Officer and EM
---
Beautiful ensemble
Best wishes, Sandy
---
Special Ranks Member

Posts: 1454
Joined: Sun Apr 08, 2012 12:10 pm
Location: flandria nostra
Super!
Always looking for Belgian Congo stuff!
http://virtueel-museum-antwerpen.webnode.be/
" onclick="window.open(this.href);return false;
cheers
|<ris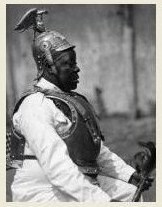 ---
---
What a great grouping! Thanks for sharing
It must be a Bavarian. They always smell the worst!
---
Wow those are outstanding straight out of a museum as it looks

Jonas
---
Excellent!! I have never seen such a "pair" from the same Regt before in all my collecting years. Fantastic!
Remember, Pillage first THEN Burn ...
---
Special Ranks Member

Posts: 1352
Joined: Fri Mar 18, 2016 12:22 am
It doesn't get better than that!
John
---
Contributor

Posts: 415
Joined: Fri Sep 09, 2005 1:33 pm
Location: Marseille - FRANCE
Contact:
Just perfect! Congratulations!
---
---
Posts: 32
Joined: Sun Jan 01, 2017 12:56 pm
---