Gents, would knot
Nr. 10
in the photo below qualify as a "Prussian Cavalry Officer & NCO Portepee or Faustriemen"? The photo comes from that book I still need to buy by Heinrich Kreutz et al.:
Edged Weapon Accoutrements of Germany (1800-1945)
. If anyone has it here, could you please check on
page 69
and tell me what
knot 10
is described as?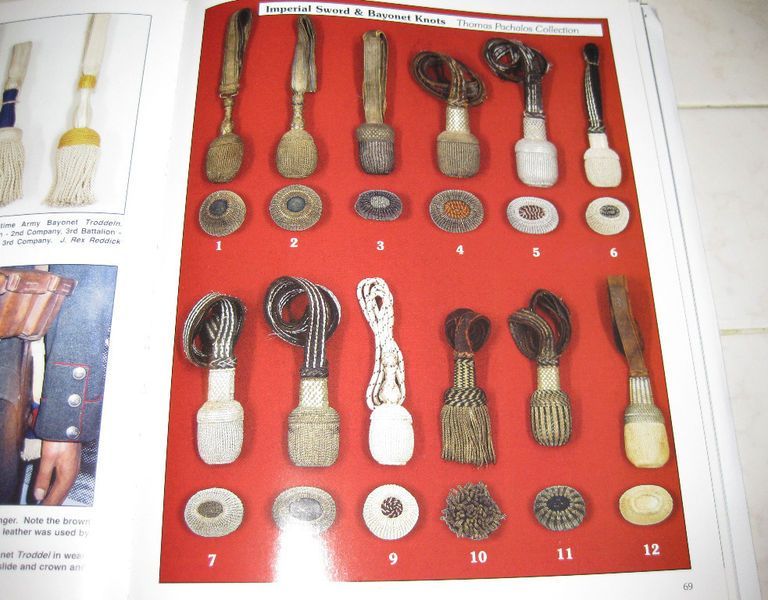 If so, would it look weird on/"overqualified" for a M1889 Issued EM Degen like the below?