Hello,
Recently I bought a Pickelhaube and these helmet plate came with it (do not belong to the helmet).
I had put it on other forum for an opinion and they say the attachment split brads are modern cheap split brads. IMO the plate has never seen a Pickelhaube, so why replacing the attachment pins for something else? I have a Clemen Entisted Prussian Pickelhaube ( last picture) with also a helmet Plate with split brads. But than again.... I am a newby on the field of Pickelhauben. I like to learn and a second opinion would be very much appreciate?
Maybe someone can enlighten me about this helmet plate
Front
Back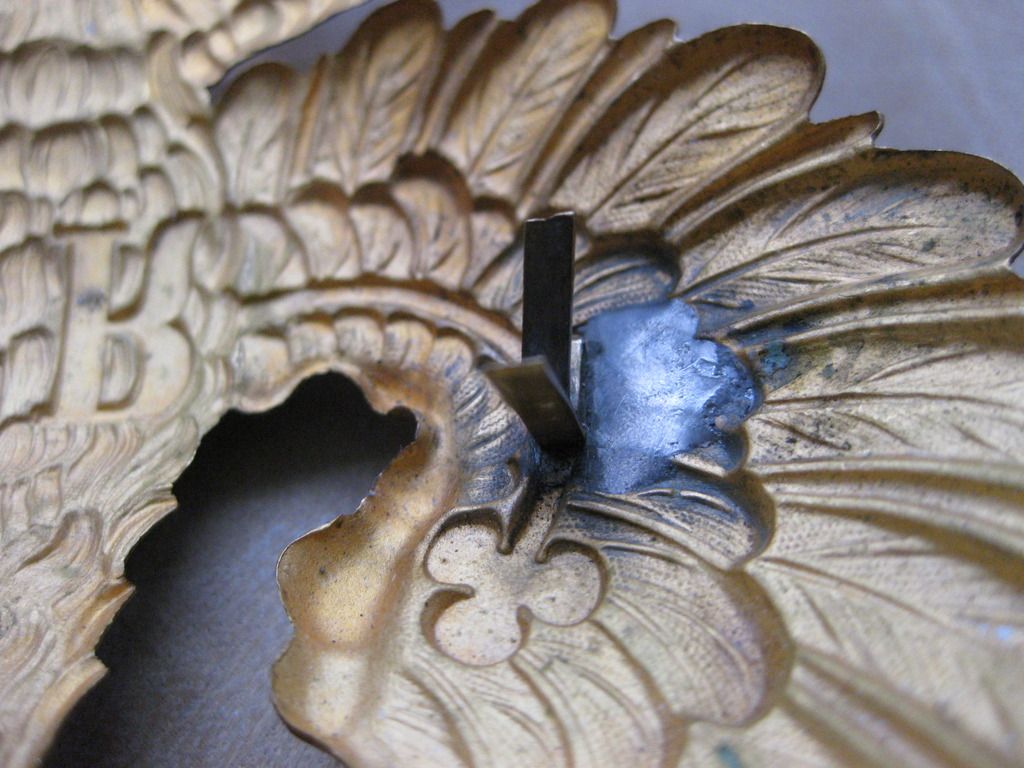 Left split brads
Right split brads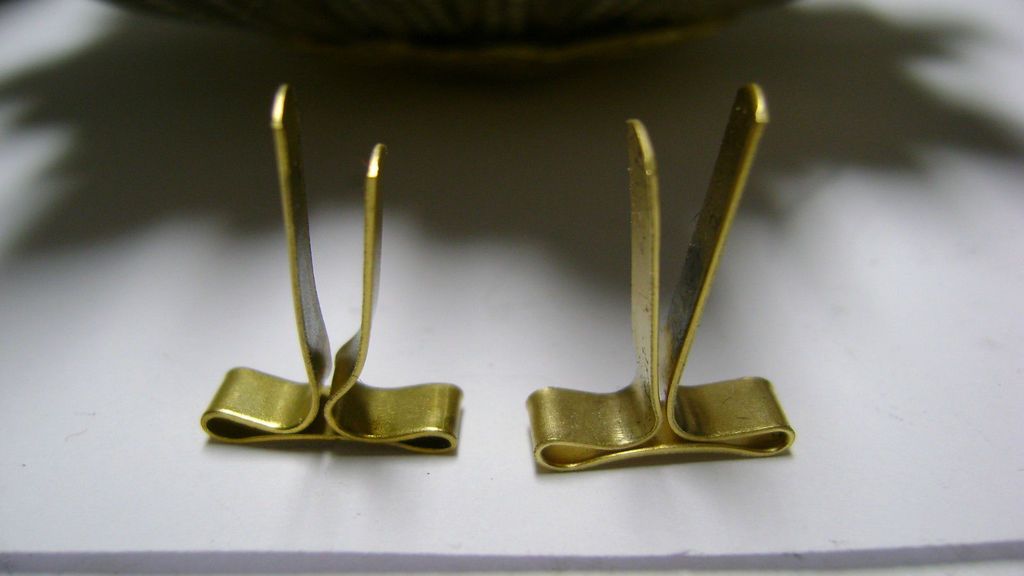 Modern split brads
Clemen pickelhaube with split brads helmplate attachment.
Cheers Henk