Moderator: J.LeBrasseur
---
Great photo .
Thanks for posing .
Did the Russians have 1 year volunteers also ?
Steve McFarland
---
Nice picture, but the sentence on the back is rather enigmatic...
---
Special Ranks Member

Posts: 1553
Joined: Sun Apr 08, 2012 12:10 pm
Location: flandria nostra
Souvenir d'un voyage dans les Adrennes; in remembrance of a trip to the Ardennes.
The guy 's first name is Jean, he must have had Belgian or French roots, and might have left his (signed and dedicated)picture to a relative ....
Nice picture btw.
Always looking for Belgian Congo stuff!
http://virtueel-museum-antwerpen.webnode.be/
" onclick="window.open(this.href);return false;
cheers
|<ris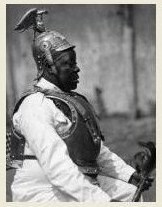 ---