Moderator: b.loree
Where is admin?
I'ts important.
Thanks.
---
Moderator

Posts: 3557
Joined: Thu Sep 08, 2005 4:14 pm
Location: U.S.A.
Contact Brian Loree with a PM, he owns the site.

James
J.LeBrasseur
---
Hello Sergey and welcome to the Forum
We are a friendly community and we are happy about every new Member. But could you please introduce yourself before you call for an Admin? Thank you and have fun in the Forum
Best wishes, Sandy
---
Special Ranks Member

Posts: 1562
Joined: Sun Apr 08, 2012 12:10 pm
Location: flandria nostra
Always looking for Belgian Congo stuff!
http://virtueel-museum-antwerpen.webnode.be/
" onclick="window.open(this.href);return false;
cheers
|<ris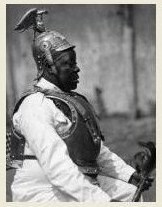 ---
Still no contact from this member. I suspect some bogus attempt here. Unless I receive contact, I will cancel this account in one week starting today. Admin can be easily contacted through Private Message or email in the help section.
Remember, Pillage first THEN Burn ...
---