Hi guys, today I bought a Prussian Jäger Tschako, from a fellow collector I know.
Liner has dry-rot, there are only a size mark, 55,5, and a large oval makersmark to be seen
on it, except for some pencil marks written in it. It has a nice exterior.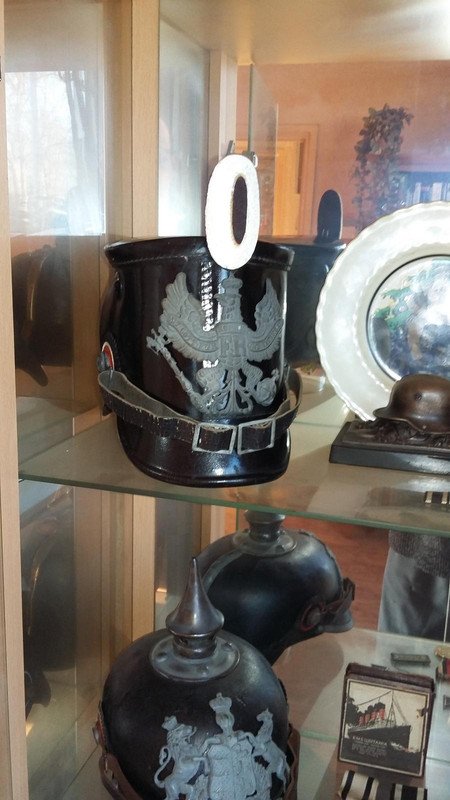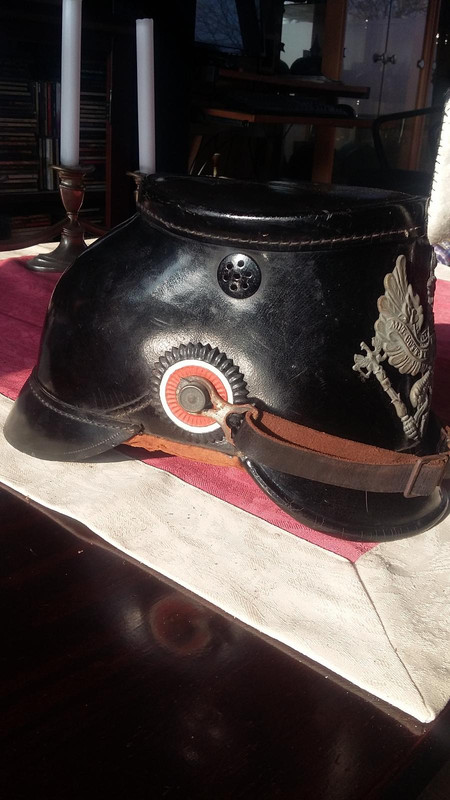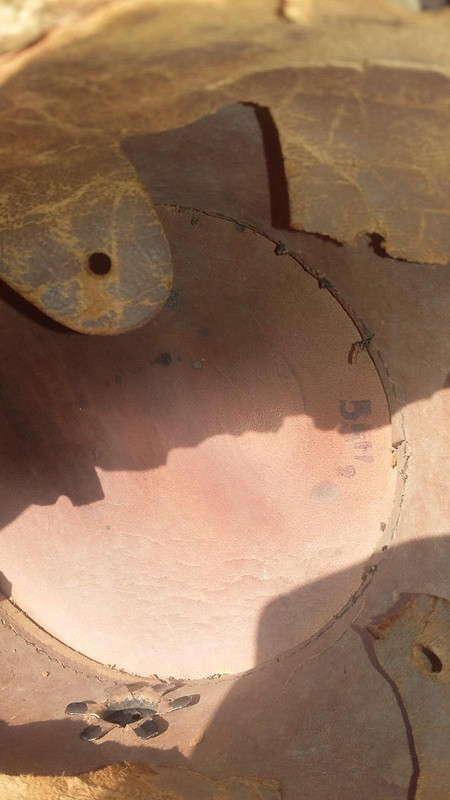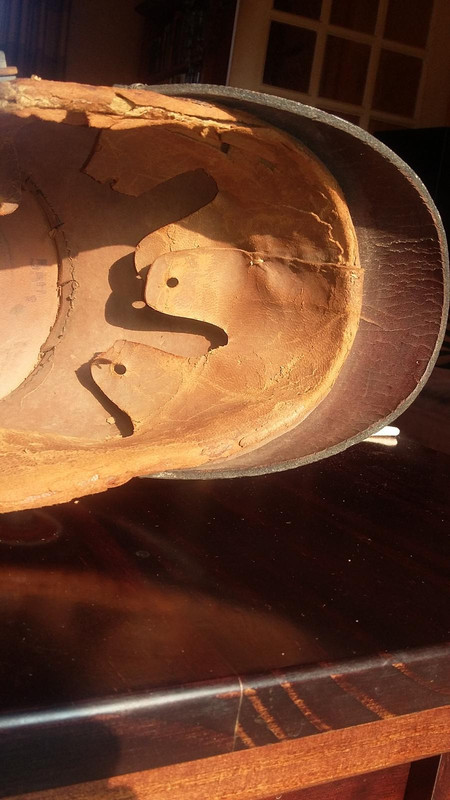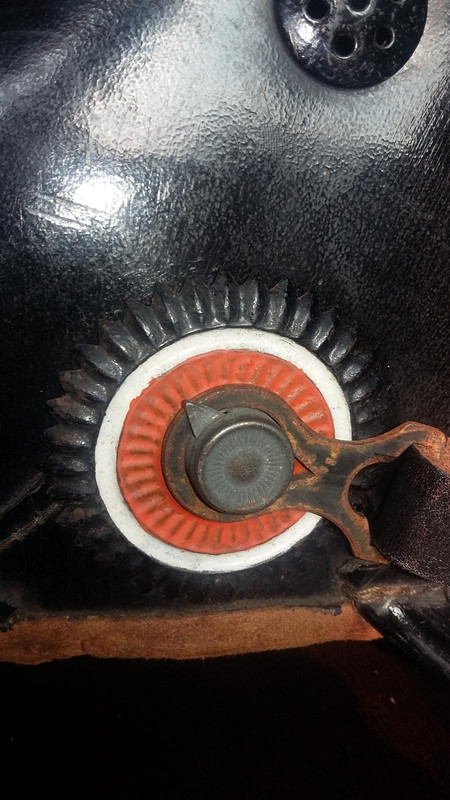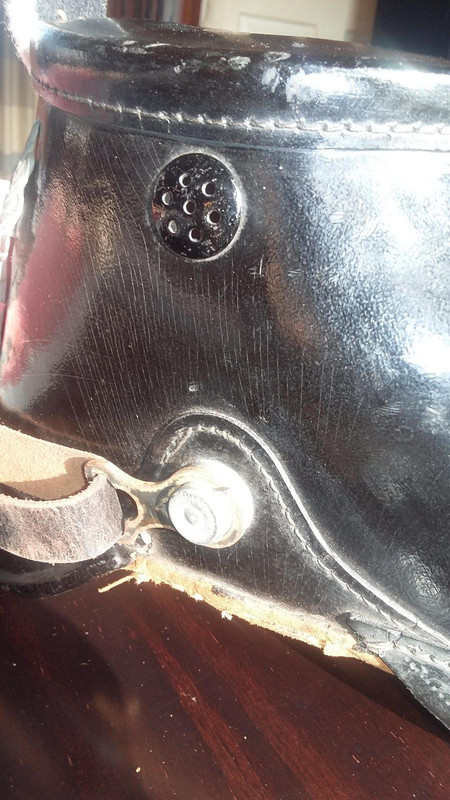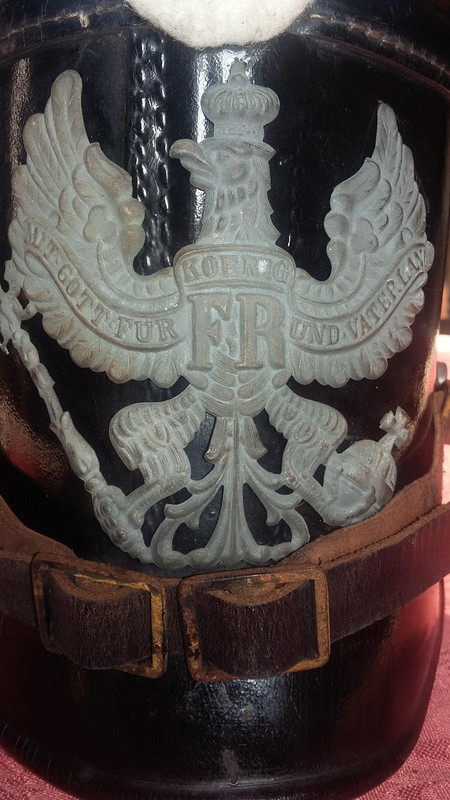 Comments are very welcome, and thanks for looking at it.
Have a nice sunday all.
Greetings, Coert