I don't mind admitting that this cost a lot of "folding stuff".
Money well spent.
My wife actually agrees as well.
Friedrich "Fritz" von Friedeburg
(5.3.1866 - 27.4.1933)
The general was born in Freiburg and died in Berlin.
He entered the 1. Garde-Regiment zu Fuß on the 21 Sep 1883 as a Fahnenjunker. promotions as follows:
15 Apr 1884: Portepee-Fähnrich
14 Feb 1885: Sekonde-Lieutenant
03 Jun 1893: Premier-Lieutenant
18 Nov 1897: Hauptmann (without Patent)
27 Jan 1898: Hauptmann
24 Dec 1902: Major
18 May 1908: Oberstleutnant
Among his appointments: Adjutant of the Lehr-Infanterie-Bataillon, Regimental Adjutant of the 1. Garde-Regiment zu Fuß, various general staff appointments, ADC (Flügel-Adjutant) to the Kaiser and General à la suite to the Kaiser. He commanded the 1. Garde-Regiment zu Fuß from 20 March 1911 until 1 Aug 1914 ultimately as a Generalmajor.
He commanded the 6. Garde-Infanterie-Brigade until 1 Aug 1915 when he assumed command of the 1. Garde-Infanterie-Brigade. He temporarily also commanded the 3. Garde-Infanterie-Division during this period from 17 May to 02 Jul 1915. On 12 May 1916 he became commander of the 2. Garde-Infanterie-Division and then AJ takes up the story. I have a final retirement date for him as 09 Apr 1920
German lieutenant general serving as General a la suite to Kaiser Wilhelm II and in command of the prestigous 1st Guard Foot Regiment during the time leading up the War's outbreak.
Friedeburg commanded at the brigade level during the first half of the Great War, finishing the last half heading up 2nd Guards Division.
Following the Armistice, von Friedeburg was simultaneously in command of VI. Army Corps and the 6th Reichswehr Brigade for about three months.
Gen. Lt. Friedrich von Friedeburg awarded the on - Pour le Merit on 20 Sept. 1918
He retired from military service on 9 April 1920, passing away in Berlin in 1933.'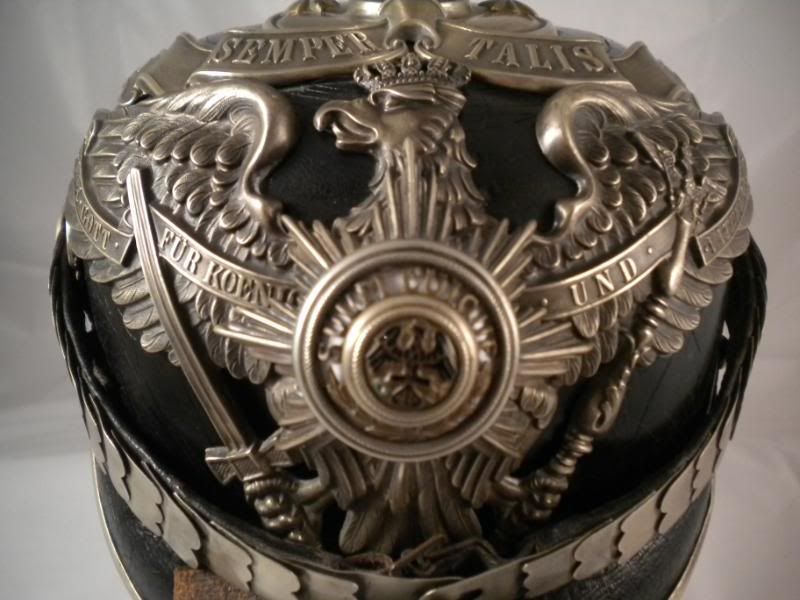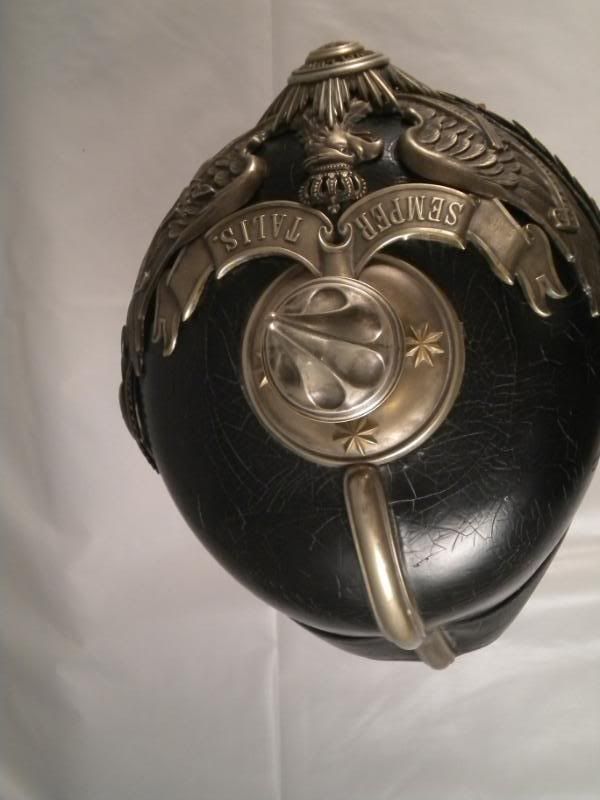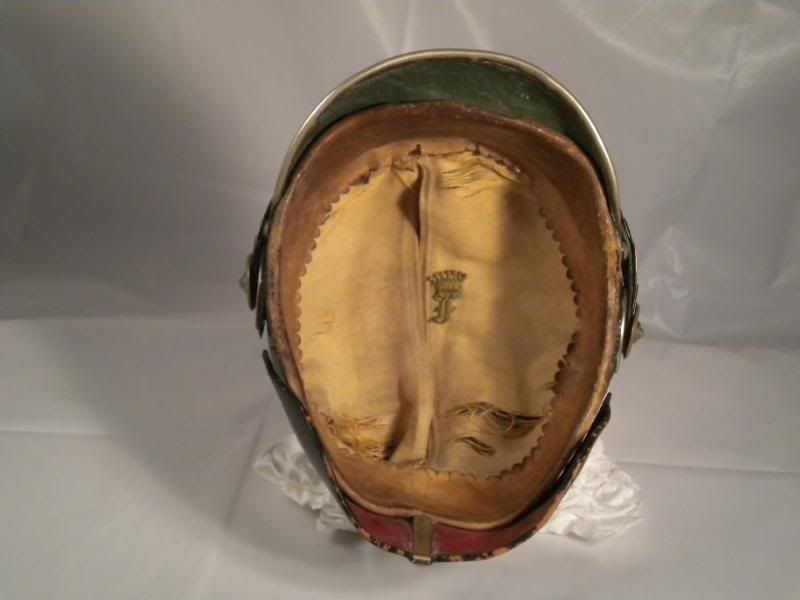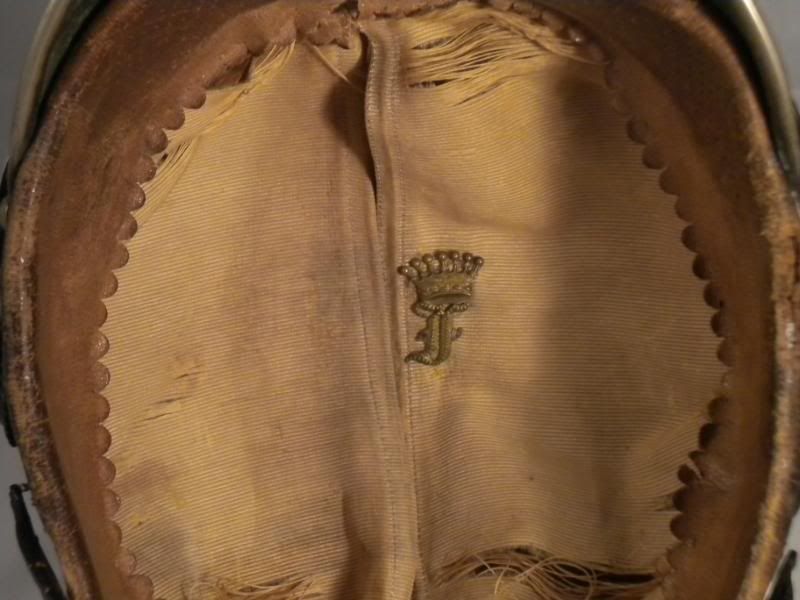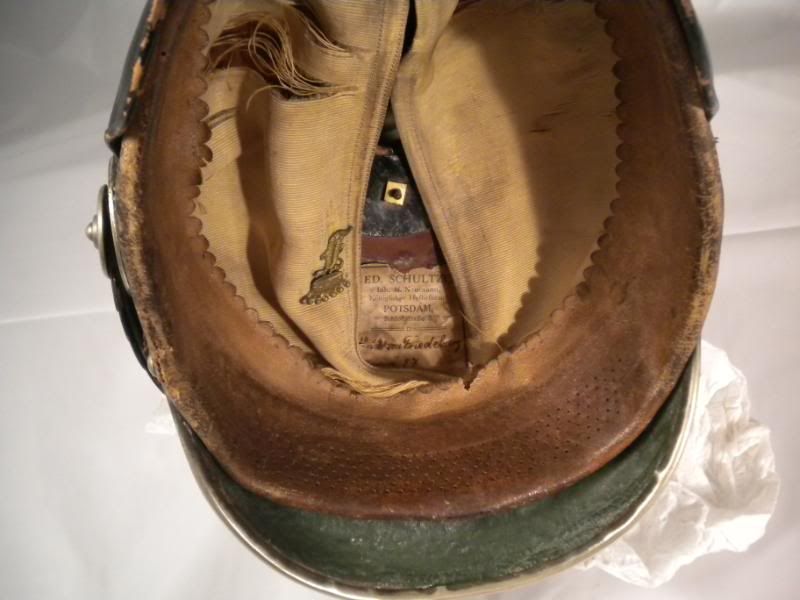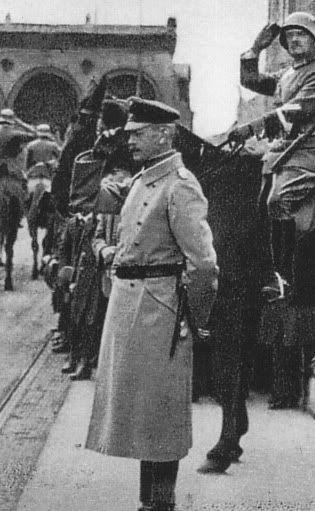 This photo of him was taken in Munich in 1919.On the horse is Faupel